Why Lotus of Siam Should Be Your Next Corporate Dining Event Destination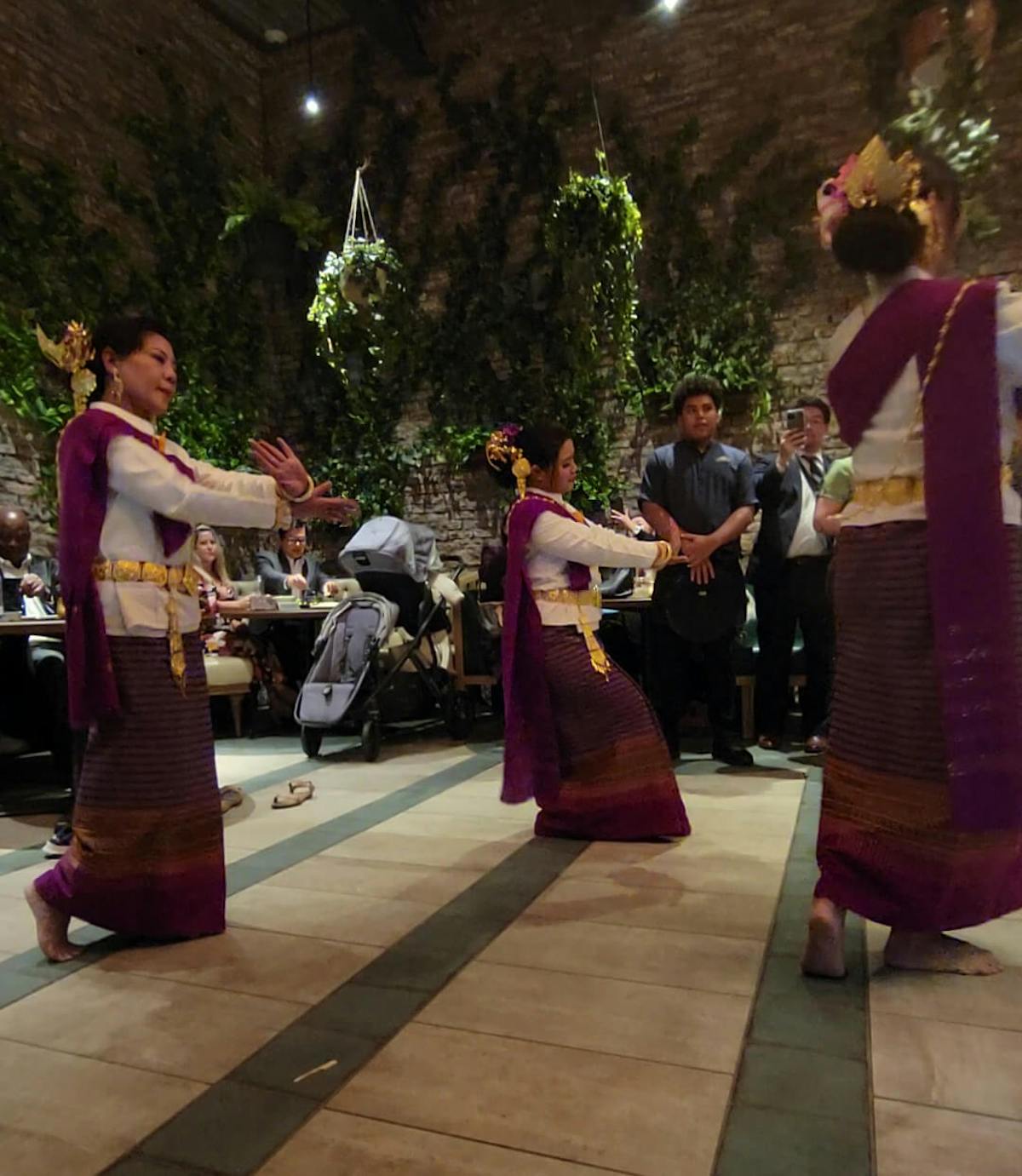 There's no shortage of great event spaces in Las Vegas, whether you're visiting for a work conference, wedding, or group party. From casinos to clubs, the sky's the limit when planning an event in Vegas.
Topping the list of best corporate event spaces are restaurants! Both the Strip and Downtown Las Vegas are home to excellent restaurants that offer delicious catering, top-notch service, and unique spaces.
One restaurant getting a lot of buzz as a corporate dining event space is Lotus of Siam at Red Rock Casino. Let's look at why Lotus is the perfect place to host your next event and share what you can expect from the gorgeous restaurant in Summerlin.


Why Choose Lotus for Your Next Corporate Dining Event?
Lotus of Siam just opened its third location at Red Rock, and not only is it one of the best Thai restaurants in Las Vegas, it's a beautiful space to host a corporate dining event as well. Whether you're hosting a group of locals or are visiting from out of town, Lotus has everything you need to make your event special.
One featured aspect of Lotus of Siam as a corporate event space is that the restaurant can be divided into separate sections, allowing the restaurant to accommodate groups of all sizes and provide the level of privacy you desire. In fact, Lotus can accommodate groups from 10-250. These various configurations mean that the opportunities are endless for your event.
Not only does the space offer uniqueness and flexibility, but there is delicious food for guests. The other two Lotus of Siam locations herald great reviews and the cuisine is known as some of the most authentic in Las Vegas. This third location is no exception. The latest Lotus of Siam offers an authentic, high-energy atmosphere and delicious Thai cuisine, including classic dishes and new favorites.
Choose one of Mom's Highlights like Crispy Duck, Koi Soi (minced steak with fresh herbs), or Chilean Sea Bass served with your choice of special spicy chili sauce, sweet & sour sauce, a ginger gravy sauce, or served on green papaya.
Lotus of Siam also offers unique catering menus for large groups, guaranteeing an event your guests won't forget.


About Lotus of Siam
Lotus of Siam joins a long list of top-tier restaurants at Red Rock. The restaurant is managed by Penny Chutima and Lou Abin, part of the same family that runs the other two locations. The recipes have been passed down for generations, and diners in Summerlin can now enjoy the delicious cuisine. Plus, the ambiance is a beautiful display of plants, bamboo, and natural lighting. One reviewer shares that the space has a "great atmosphere, great service, and great food."
Whether you're hosting a small work gathering or a large corporate event, Lotus of Siam at Red Rock is the place to host your team.