The Perfect Restaurant For Date Night In Las Vegas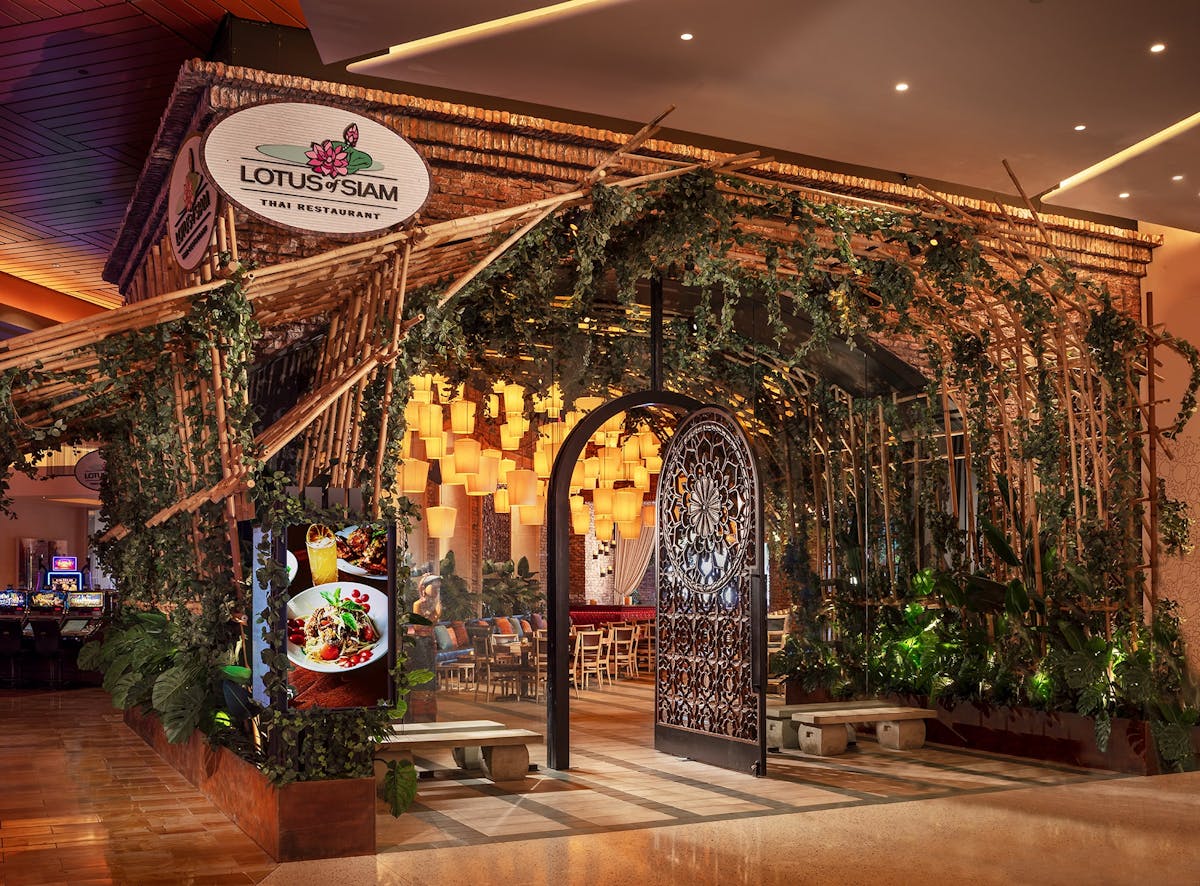 Lotus of Siam is a world-renowned Thai restaurant with a new location in Summerlin at the Red Rock Casino. They are known for their authentic Thai cuisine, attentive service, and the stunning decorations in the restaurant. It's conveniently broken into three areas so guests can enjoy the more lively bar and lounge area, the more dimly lit and romantic section behind the bar, or an indoor patio section with an open roof to allow guests to enjoy the night sky while they are dining.
If you're looking for a special place to take your significant other for a romantic dinner, Lotus of Siam is the perfect choice. The restaurant's intimate setting and dim lighting create a perfect ambiance for a night of romance. The menu features a wide variety of Thai dishes, all of which are made with fresh, high-quality ingredients. The service is attentive and knowledgeable, and the staff is always happy to make recommendations. They can also accommodate any allergies that your party may have.
So now that we have talked you into it. Here are some recommendations on dishes that you need to try when you come to dine at Lotus of Siam.
Pad Thai: This is a classic Thai dish that's made with stir-fried rice noodles, chicken or tofu, eggs, and vegetables. It's a delicious and affordable option that's perfect for a casual date night.

Tom Yum: This is a flavorful hot & sour soup that's made with lemongrass, mushroom, kaffir lime leaves, tomato, and your choice of chicken, shrimp, or extra vegetables. It's a great choice for a special occasion date night.

Green Curry: This is a creamy and flavorful curry that's made with green chili peppers, coconut milk, and a variety of vegetables. You can also add chicken, pork, or tofu to this delicious curry. It's a great choice for anyone who loves spicy food, and even for those that don't.

Koong Sarong: This shared plate comes with five shrimp wrapped with bacon and wonton wrappers and then deep fried. It's served with a delectable side of Lotus' sweet and sour sauce for dipping.

Khao Soi: This is a Northern Thai dish that's made with egg noodles, chicken or tofu, a curry sauce, and a variety of toppings. It's a delicious and hearty dish that's perfect for a cold night. Lotus of Siam also offers a mung bean noodle substitution for those looking to limit their carbs.


And of course, date night isn't complete without dessert! Here are some desserts that you should consider trying when you come in on a date night. We welcome sharing so don't be shy about splitting something!
Fried Bananas: This is a classic Thai dessert that's made with bananas that are coated in batter and deep-fried. They're then served with a sweet sauce.

Mango Sticky Rice: This is a delicious and refreshing dessert that's made with mangoes, sticky rice, and coconut milk.

Thai Tea Ice Cream: This is a unique and flavorful dessert that's made with Thai tea ice cream, whipped cream, and a variety of toppings.
No matter what you order, you're sure to have a delicious and memorable meal at Lotus of Siam.
Here are some tips for making your date night at Lotus of Siam even more special:
Make a reservation: Lotus of Siam is a popular restaurant, so it's important to make a reservation in advance.

Dress up: Lotus of Siam is a casual fine-dining restaurant, so you'll fit right in dressed up for your date night.

Order a bottle of wine: A bottle of wine can add to the ambiance of your date night, and the selection available has something to please everyone.

Take your time: Enjoy your meal and conversation with your significant other. There's no need to rush.
The team at Lotus of Siam can't wait to host you for your next date night and to make it a night to remember.