Don't Miss Our Party Brunch at Lotus of Siam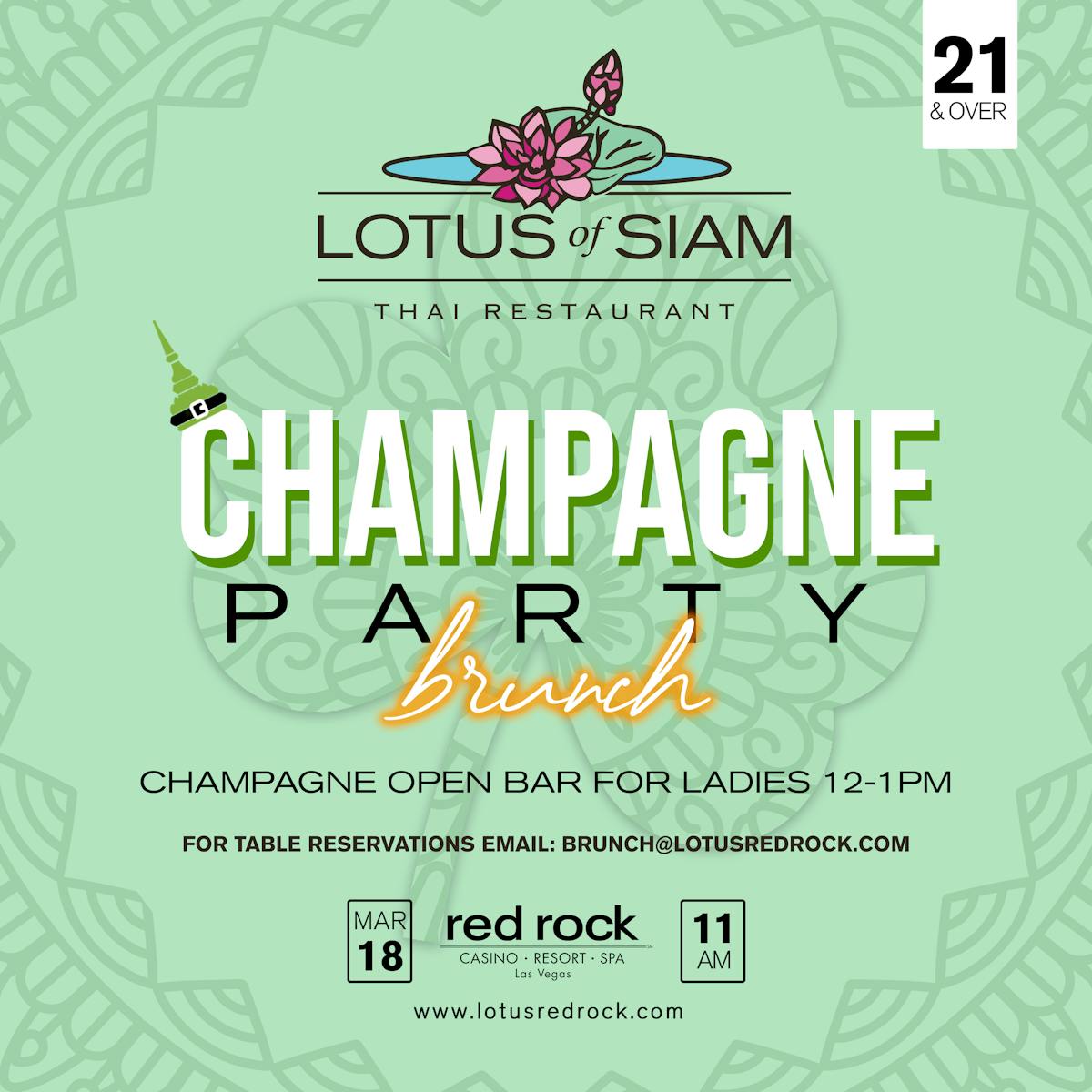 If there's one thing Las Vegas knows how to do, it's throwing a good party! From headlining DJs to fun themes to amazing shows and talent, Las Vegas has no shortage of amazing events.
One of those events is our party brunch at Lotus of Siam. Our brunch is one of the few party brunch options available for locals, and we pull out all the stops. You'll experience confetti cannons, amazing DJs, and unbeatable energy. Check out this video from our last party brunch at Lotus!
About Lotus of Siam
Lotus of Siam at Red Rock is the third location of the famed Thai restaurant. Not only does the newest location offer some of the best Thai food in Las Vegas, but the restaurant creates an authentic, high-energy atmosphere rooted in family legacy.
The restaurant's interior brings a beautiful South Pacific design with fresh greenery and floating lanterns inspired by Thai culture. It also incorporates natural wood, bamboo accents, and soft, plush pillows. The open space creates the perfect space for intimate dining and larger gatherings.
Speaking of large gatherings, let's announce our newest event at Lotus of Siam:
Don't Miss Our Party Brunch at Lotus!
You have a lot of choices when it comes to parties in Las Vegas, but our Champagne Brunch at Lotus of Siam is the only one made just for locals. At $100/person, you get unlimited champagne, a meal, and memories that will last a lifetime.
Reserve a table for a fun, memorable day out, and come ready to party with your squad. At Lotus of Siam, our versatile space can be used for nearly anything, including brunch with your crew!
About Red Rock Resort and Casino
Red Rock Resort & Casino is one of the most beautiful and popular resorts and casinos in Las Vegas. With an unrivaled aesthetic and attention to detail apparent at every turn, Red Rock offers a refined resort experience—all amongst Las Vegas' most striking settings. From award-winning accommodations to unwavering service, we redefine the casino experience.
In addition to Lotus of Siam, we also have acclaimed chefs, award-winning eateries, and unrivaled restaurateurs who make for a fine-dining experience you'll find nowhere else in our valley. Our personalized service and unforgettable dining experiences make for restaurants and lounges that set the bar.