6 of the Best Restaurants in Summerlin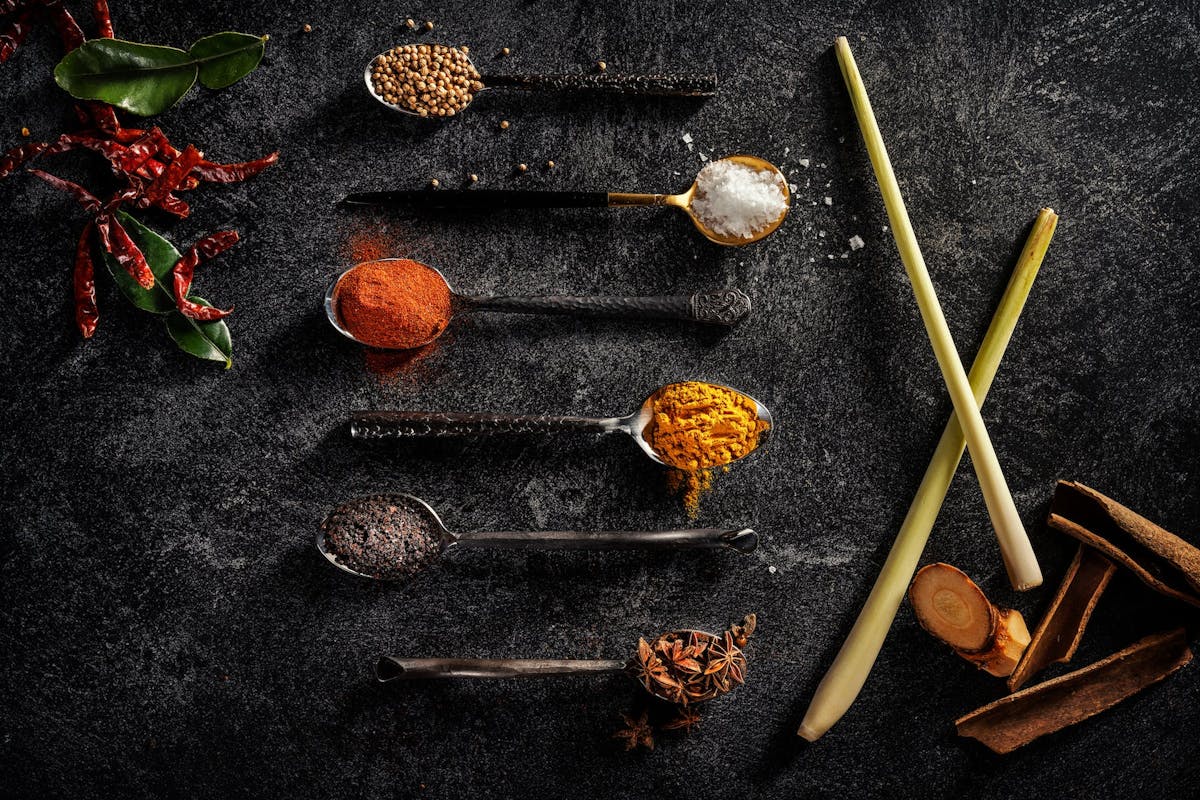 Summerlin, located about 15 minutes west of Las Vegas, has a booming restaurant scene. From Asian cuisine to delicious Italian, dining out on the West Side has never been better!
Did we make you hungry yet? Let's look at six of the best restaurants in Summerlin!


Lotus of Siam
Lotus of Siam has always been a favorite of discerning diners since it first opened on east Sahara in the 1990s. Owner/Chef Saipin Chutima was honored with a James Beard award for her tantalizing, perfectly-executed Thai dishes and the legacy continues with the opening of the newest Lotus of Siam at Red Rock Casino, managed by her daughter Penny Chutima.
Lotus of Siam's award-winning recipes are a secret, handed down from mothers to daughters. Only three people know the ingredients for the 25 delicious sauces that enhance each carefully-prepared dish. Favorites include Pad Thai and fried rice, garlic prawns on top of edible potato crisp shells, and Khao, the restaurant's signature dish that includes crispy duck on egg noodles in a luscious curry sauce.
With ninety diverse offerings of authentic Thai cuisine, there's something wonderful to eat for every taste. Rice, noodles, wok creations, curries, soups, and salads are all standouts and show why Lotus of Siam is continually voted one of the best Thai restaurants in Summerlin.
At Lotus of Siam, the atmosphere is casually Zen-like, organic, and beautifully serene. Floating lanterns softly glow above, and copper pendant lights enhance each dining table and banquette. Separate dining rooms are carefully appointed with teak privacy screens, warm brick accent walls, hanging plants, and plush seating. At Lotus of Siam, you can dine in complete comfort, enjoy your favorite drinks from the lounge, or come for a late-night bite and a lively vibe at this restaurant in Summerlin.

Trattoria Reggiano
Trattoria Reggiano, a delicious Italian restaurant in Summerlin, has won many Las Vegas "best of" awards for their traditional Italian food, just like mama used to make. The extensive appetizer list features house favorites like homemade filet mignon meatballs and succulent baked clams. Lobster ravioli, house-made gnocchi, and classic lasagna are just a few of the many pasta offerings. The seafood menu includes Branzino, a tasty white fish from the Mediterranean sea with a flakey texture and delicate flavor, and the zesty shrimp scampi. Entrees include many favorites like veal or chicken parmesan, chicken piccata, and filet mignon. Or, choose a hand-tossed brick oven pizza or their famous homemade rolls.
If you crave authentic Italian cuisine and handpicked Italian wine, you'll be blown away by the meals at Trattoria Reggiano. This Summerlin restaurant is open for lunch, dinner, and weekend brunch.

Maggiano's Little Italy
Maggiano's is a good restaurant in Summerlin to take the family for a traditional Italian meal. This small chain of Italian restaurants (52 locations & counting) started thirty years ago in Chicago and specializes in classic Southern Italian-American fare.
The atmosphere is casual, family-style dining and the extensive menu includes an appealing selection of appetizers, soups, pasta, and classic entrees, with specialties like Rigatoni with a marsala cream sauce or the Cannelloni with truffle cream. The lunch menu has many tempting selections including vegetarian and vegan options.
And you won't want to miss their premium happy hour! Check it out from 4-6pm Monday through Friday in the dining room, bar, and lounge. Buon Appetito!


Ori'Zaba's Mexican Grill
Ori'Zaba's in downtown Summerlin serves up fresh, fast, made-from-scratch Mexican food. Steak, chicken, seafood, beef, and vegetarian options are grilled to order. Customize your burrito, bowl, taco, or salad as you choose your favorite ingredients from the line. Everything is house-made on site and the portions are generous. Plus, they have delicious vegan options. One reviewer said that the restaurant in Summerlin has "one of the best vegan burritos hands down" and that it's a "must-go" for anyone looking for vegan cuisine.
Ori'Zaba's is a healthy fast food option that doesn't break the bank. It's open daily and on Sunday, kids eat free!

Pancho's
If there's one restaurant in Summerlin that knows how to do Mexican food, it's Pancho's. For over 40 years, the chefs have been serving up the freshest, tastiest Mexican food in their flagship location in Southern California and now they've brought their delicious cuisine to downtown Summerlin.
The restaurant's beautiful decor is reminiscent of an old-world hacienda with handpainted tiles, wooden beams, antique Mexican furniture, fountains, and plenty of greenery.
The menu is extensive, with an array of botanas, entrees, soups, and salads. It's hard to decide what to get from the diverse lunch and dinner menu, from tacos al pastor to shrimp diablo to crab and shrimp enchiladas. If you'd like a suggestion, try the "Botanas Especiales Los Panchos," a generous selection of the most popular appetizers.
If you want a quick bite and a hand-mixed margarita, sit at the cantina/bar. The atmosphere is festive and fun, especially during happy hour from 2pm-7pm Monday to Friday and 11am-7pm on Saturday and Sunday. Enjoy discount select appetizers and drink specials, including $3 off house and flavored margaritas, $3 off well cocktails, and $3 off house wines. And on Tequila Sunday, enjoy 50 percent off all tequila pours from 3pm-close in the cantina, with over 40 brands of tequila to choose from!

Steiner's Nevada-Style Pub
Steiner's, a top-notch sports bar, is a local institution and popular restaurant in Summerlin. Talk to any of the satisfied regulars and they will sing its praises. "The best food, nicest wait staff, and fair prices," says one reviewer.
This popular hometown pub has a warm, active atmosphere where you can drink and play poker at the bar or enjoy eating in the busy dining area. The huge menu leans toward traditional American food. You can order healthy fresh salads, specialty soups like ginger & squash bisque, or perfectly-cooked fish and chips. They even have fried pickles! Expect outstanding food and drinks in this friendly, welcoming restaurant in Summerlin. Steiner's is open 24 hours a day, serving breakfast, lunch, and dinner. Happy hour is every day from 4-6, with appetizer discounts and 50% off select beer. Cheers!
There's no shortage of great restaurants in Summerlin. From delicious Mexican to generation-spanning Thai food, the area has it all. We can't wait to have you during your next trip to Summerlin!